Experienced home appraisals in

Apex

, Raleigh, Durham, Chapel Hill, Cary, Holly Springs, Fuquay-Varina, Garner, Clayton, Smithfield, Wake Forest, Zebulon, Knightdale and other Triangle cities
Serving Wake County, Durham County, Johnston County, Orange County and Chatham County
---
What Is An Appraisal?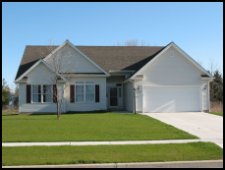 Raleigh-Durham Appraisals

A leading provider of Apex home values
Phone: 919-379-3833
Fax: 1-866-480-1483
Cell: 919-810-0033
for Patrick Jones
info@raleighdurhamappraisals.com
APEX, NORTH CAROLINA -- Home appraisals are used to determine a property's likely market value. An appraisal is an appraiser's opinion of value of the price a home would command if offered in an open and competitive market in an arm's length transaction.
Lenders require an appraisal when a home or other real estate is used as security for a loan. The lender wants assurance that the property can sell for, at minimum, the amount of money that they have lent on the property; they can recoup their losses if the borrower defaults.
An appraisal is not a CMA or Comparative Market Analysis (CMA). For example a real estate agent in Apex would use CMAs to help home sellers determine a fair market asking price. An appraisal report is significantly more in-depth than a CMA and isthe value only good for the day of the appraisal. An additional sale(s) in the neighborhood or other quickly changing market situations can change a value as soon as the following day. Banks use only appraisals, not CMAs, when deciding to lend money on real estate.
All appraisers are certified by individual states. North Carolina currently requires residential appraisers to complete 200 hours of coursework and to complete a training period lasting at least two years. A minimum number of appraisals must be completed along with passing a final certification exam. Lenders use their own staff appraisers or contract with independent appraisers or appraisal management companies. Appraisers should be an independent, impartial, objective third party with no financial or other vested interest to any party involved in the transaction.

What is included in an appraisal report?
Details about the subject property such as legal description, square footage, number of bedrooms and baths, other features and recent upgrades, along with exterior and interior photos.
Comparisons with at least three recently sold similar properties in the subject property's neighborhood or surrounding neighborhoods if necessary; some lenders also require two active or pending sales to support the final opinion of value
Evaluation of the current real estate market trends in the area.

Experienced Apex house appraisers
There are two common appraisal methods used for residential properties.
Sales Comparison Approach
An appraiser develops an opinion of a subject property's market value by comparing it to similar properties that have recently sold (within a maximum of one year) in the surrounding area. The properties the appraiser selects are known as comparables (or comps for short).
Real estate, of course, is not a perfect science. Not unlike flakes of snow, there are not two properties that are identical. Appraisers make dollar or percentage adjustments to the sales prices of comparable properties based on differences in features such as overall square footage, exterior construction (brick to vinyl), parking facilities (2-car garage to none), bathroom counts, decks, porches, upgrades (granite countertops compared to Formica tops), etc. in comparison to the subject property's features. These adjusments, determined by what is considered standard by the market, reveals what each comparable would have sold for if the features were identical to the subject.
Cost Approach
The cost approach is relied on primarily for the replacement cost or reproduction cost of new properties. The appraiser estimates the cost to replace the structure from the ground up.
The loan commitment from a lender and the successful sale of the house is tied to an appraisal that supports the agreed-upon sales price between the seller and buyer. Again, the lender wants assurance that it can recoup the loan value in case of a default.
The Reconciliation Process
Utilizing data from all approaches, appraisers determine an opinion of the estimated market value for a property. An appraisal is likely the choice indicator of a property's value, though the final sales price may somewhat differ. Buyes competing for a property or a motivated seller just wanting to get out may fluctuate the final sales price either higher or lower in most cases. The appraiser's value, though, is a primary factor for lenders wanting assurances that they are not lending more money than the value the market can bear if it needs to be resold. Experienced appraisers make valuations that allow all parties involved to make the most informed buying, selling and loan-making decisions.
prada umbrella yacht caps instagram followers like cheap prada sneakers prada luna rose pin board for wall gucci black friday sale 2016 tamagotchi prada crossbody wallet prada gloves mens instagram followers likes prada monolith derby prada prz sunglasses prada ski boots chatgpt fails delta 12 10 kayak captain's hat 5000 instagram followers roofing supplies st louis mo vintage prada loafers designer sunglasses outlet online men's prada trainers instagram followers reddit chatgpt 注册不了