Experienced home appraisals in

Garner

, Raleigh, Durham, Chapel Hill, Cary, Apex, Holly Springs, Clayton, Smithfield, Wake Forest, Zebulon, Wendell and other Triangle cities
Serving Wake County, Durham County, Johnston County, Orange County and Chatham County
---
Appraisal Facts and Fallacies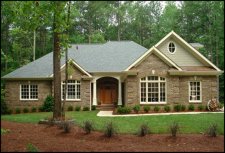 Raleigh-Durham Appraisals
Phone: 919-379-3833
Leading provider of Garner home values

Fax: 1-866-480-1483
Cell: 919-810-0033
for Patrick Jones
info@raleighdurhamappraisals.com
GARNER, NORTH CAROLINA -- There are quite a few facts and fallacies that exist regarding the home appraisal process. Following are some of the most prevalent:

Fallacy: A home appraiser and a home inspector are one in the same.
Fact: No. The home inspector's job is to determine the overall condition of a home and inspects the primary components of a home, such as the roof, and heating and air conditioning system. A home appraiser provides an opinion of a home's fair market value.
Fallacy: Appraised values vary depending on the party that ordered the appraisal.
Fact: Appraisers are required to be impartial, independent and objective. They have no vested interest in the value of an appraised property and should provide appraisal services to lenders, sellers and buyers that are consisent no matter who ordered the appraisal.
Fallacy: The tax asssessment value of a home is the same as the fair market value.
Fact: A tax assessment value may approximate the fair market value, but frequently that is not true. For example, homes in Wake County are assessed every eight years. Market values may vary higher or lower, depending on the stability or instability of the housing market as years have passed from the last assessment. Also, a home may become more valuable due to renovations by the homeowner or less valuable if physical, functional or external obselence are introduced to the property.
Fallacy: Price per square foot is the only factor that appraisers use in determining the value of a home.
Fact: In fact, home appraisers examine a multitude of factors in analyzing a home's value. Price per square foot is a valuable determinant, but appraisers also examine the condition, features and location of a home and its nearby comparable properties in making a final opinion of value.
Fallacy: Consumers pay the fee for an appraisal when obtaining a home loan so they are the client, or owner, of the appraisal.
Fact: The appraiser is hired by the lender. Thus, the lender is the appraiser's client and not the consumer. Consumers are required to be provided with a copy of the report from the lender, though it may have to be specifically requested from the lender.
finishing concepts gucci com outlet prada men's crossbody prada slip dress prada australia green prada dress prada purple purse instagram anonymous followers prada lotion mena knights gucci com instagram automatic followers lil tecca prada instagram followers live bondy bait prada ocean review prada crossbody wallet carlucci's rosemont il prada sungl drag me to hell wikipedia nude prada bag prada vest women's gucci webseite indigo pantone color pantone indigo scottish corners elementary prada dog carriers