Experienced home appraisals in Raleigh, Durham, Chapel Hill, Cary, Apex, Holly Springs, Clayton, Smithfield, Wake Forest, Zebulon, Wendell and other Triangle cities
Serving Wake County, Durham County, Johnston County, Orange County and Chatham County
---
Tips On A Home Inspection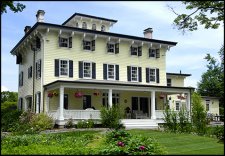 Raleigh-Durham Appraisals

Leading provider of Wake Forest values
Phone: 919-379-3833
Fax: 1-866-480-1483
Cell: 919-810-0033
for Patrick Jones
info@raleighdurhamappraisals.com
WAKE FOREST, NORTH CAROLINA -- A home inspection is often performed in connection with the sale of a home. Home inspections are conducted by a home inspector who has the training and certifications to perform such inspections. The inspector prepares and delivers to the client a written report of findings. The client then uses the knowledge gained to make informed decisions about their pending real estate purchase. The home inspector describes the condition of the home at the time of inspection but does not guarantee future condition, efficiency, or life expectancy of systems or components.
An inspector will check the roof, basement, heating system, water heater, air-conditioning system, structure, plumbing, electrical, and many other aspects of buildings looking for improper building practices, those items that require extensive repairs, items that are general maintenance issues, as well as some fire and safety issues. It should also be noted that a home inspection is not technically exhaustive and does not imply that every defect will be discovered. A general list of exclusions include but are not limited to: code or zoning violations, permit research, property measurements or surveys, boundaries, easements or right of way, conditions of title, proximity to environmental hazards, noise interference, soil or geological conditions, well water systems or water quality, underground sewer lines and/or waste disposal systems, buried piping, cisterns, underground water tanks and sprinkler systems to name a few. A complete list of standards and procedures for home inspections can be found at the NAHI , ASHI or InterNACHI websites.
Although not all states or municipalities in the U.S. regulate home inspectors, there are some professional associations for home inspectors that provide education, training, and networking opportunities. A professional home inspection is an examination of the current condition of a house. It is not an inspection to verify compliance with appropriate codes.

Structural Inspection
Structural inspections report on the foundation and supporting elements of a home. When performing a structure inspection, the home inspector will examine for a variety of signs that may include cracks in the concrete or brick and bowing and warping of support beams or joists of the foundation. The cracks may indicate a foundational shift that could compromise the integrity of the structure and sagging rafters may indicate an unsafe condition, which may cause them to either detach from the whole or break and place undue stress on the rest of the structure. The structure is the foundation of the home and must be inspected to help protect your real estate investment.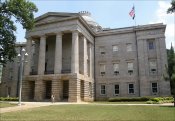 Experienced Wake County appraiser
Plumbing Inspection
During an inspection of a home, an examination of the plumbing demands a home inspector to carry out a thorough analysis of each part that comprises the system. To do the task the home inspector will look at all pipes, fixtures and piping insulation, while searching for possible leaking or dampness. In addition, the inspector will review the types of plumbing connectors used and the type of waste removal sewage or septic system. The home inspector will also analyze water flow/pressure by running water through the pipes and sewage systems concurrently. The water heater will also be inspected for heating capabilities and safe operation which may include venting and the temperature and pressure relief valve.
Heating Ventilation and Air Conditioning (HVAC) Inspection
A Heating Ventilation and Air Conditioning (HVAC) home inspection reviews the heating and cooling system of a home. Heating is provided typically by a forced air furnace distributed by duct work or a water/steam boiler using radiators or convectors, but space heaters, heat pumps and other methods are also in use. The energy source is usually natural gas, fuel oil, or electric, but other sources include wood and Geo-thermal. Cooling can be described as a split system, packaged unit, fan coil, heat pump, an evaporative cooler, or window/through-the-wall a/c unit. A typical inspection would analyze the distribution system, make sure the air filters are up to the HVAC standards and that the supply/return air plenum is free of damage and debris. The heating and cooling components will be reviewed for functionality and safety issues.

Buyers, on the verge of making the biggest investment of their lifetime, should make sure to read the report thoroughly and understand the overall condition of the home they are considering purchasing.
-- Excerpts courtesy of Wikipedia